Falcon Interactive yearly visiting many games conferences around the globe, one of the most interesting in 2015 in Europe for sure were Gamescom, where Falcon's management holding lectures, having a business meeting with many companies from different continents.
Falcon Interactive stuff actively speaks with experts from Unity as well as with Unreal, exchanging exciting news about newest technologies, deployments of Unity 5 engines and latest breakthroughs in Unreal Engine 4.
Our coders and game experts will be first to deploy and test it's latest technologies and implement it in our upcoming titles, enabling them to be first and foremost on the markets.
There were not a just week of ongoing meetings from morning to the evening, but also some fun moments as well – this short video covering some of them.

Falcon Interactive presenting it's latest game technologies and exchanging information's from many of other participants from companies like EA Games, Microsoft, Blizzard, Bethesda, Ubisoft and others renewed companies.
Falcon Interactive also begin official negotiations and expansions into large Asian markets with largest game publishers from this part of the globe.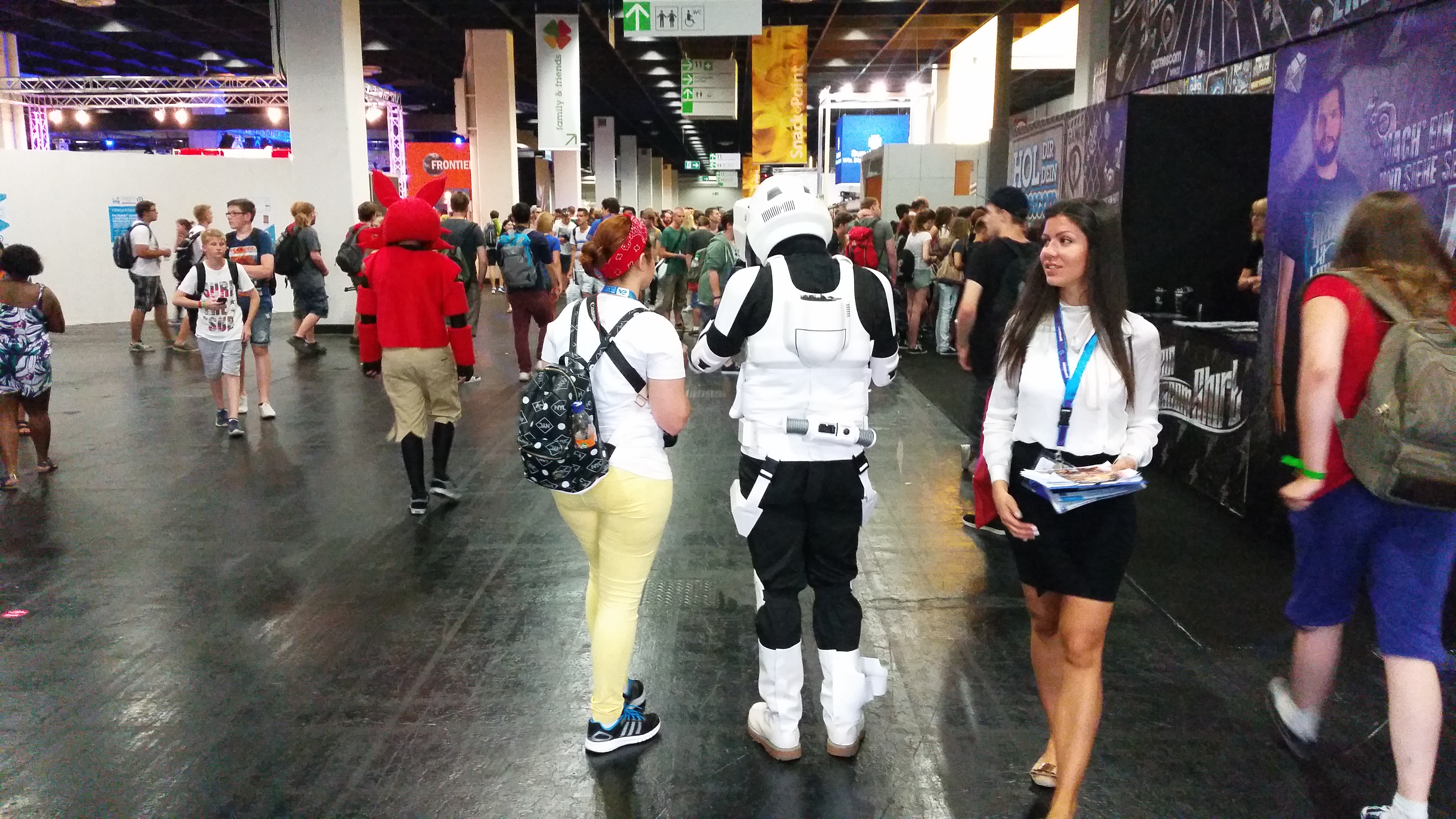 There are tens of hundreds of square meters with people all around in latest game costumes, game tech and latest info about upcoming games.
There are a lot of fun and joy everywhere and Gamescom again in 2015 keeps a promise of its logo about the true meaning of that words – Celebration of the games.